THÁM TỬ SÀNH ĂN (2016) HDTV 720P – 20/20 TẬP – USLT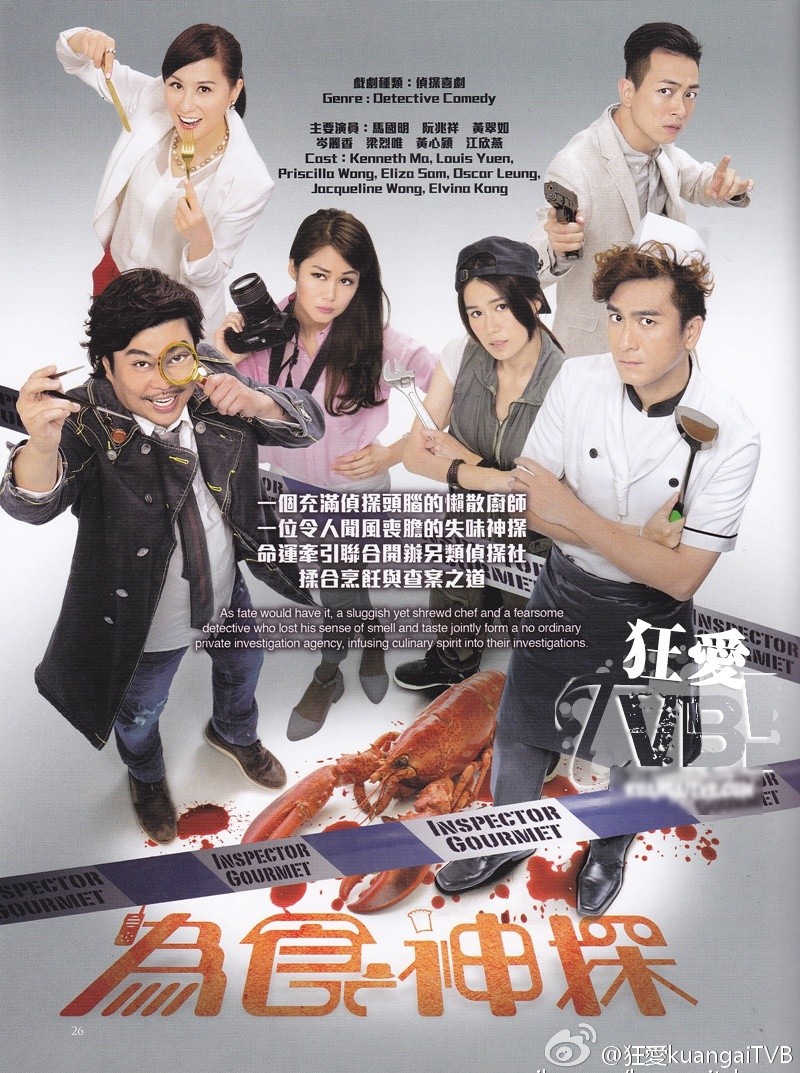 Title: 為食神探
English title: Inspector Gourmet
Genre: Modern Drama, Comedy, Detective fiction
Episodes: 20
Broadcast network: TVB
Broadcast period: Aug 29, 2016 to Sep 18, 2016
Synopsis:
Internet celebrity chef Yeung Dak Gei is fired after accidentally exposing his boss in a scandal. He turns to his step-sister to work as a private investigator. But she has a condition – he must first persuade "Golden Tongue" Mak Sai to join the private investigation firm. Yeung Dak Gei is forced to continuously cook tasty foods for this mysteriously person. Later, he finds out that Mak Sai was actually known as "Inspector Gourmet" back in the day. After several challenges, he finally agrees to join the firm. In the process, they meet a reporter who once had amnesia Tong Ka Ka and a car racer Shum Oi Gui. Both have different strengths and join the firm as well. The four of them form an odd detective team, yet they solve many cases. Yeung Dak Gei sees Tong Ka Ka as his goddess. To cater to her tastes, he frequently visits her favorite dessert store, where he meets pastry chef Chow Ching and her cowardly boyfriend Cheung Kwok Wai and opens up a series of unusual cases.

Download link uploaded.net + Bigfile.to Click here
HƯỚNG DẪN

BUY Premium Uploaded.net qua Paypal để Download phim nhanh nhất (Admin bảo lãnh)
- Nếu Links download bị lỗi, bạn vui lòng comment dưới hoặc tại ChatBox cho Ad biết nhé!